The Inspiration


As with every KINDRED design, this tank top is designed with one of my favorite people in mind. This time, that person is my brother. I like to say that he and I are the originals and my younger 2 siblings are the knock offs, because that is kind of how we group ourselves. While I have a good relationship with my younger siblings, there is something special about how me and my older brother interact.
I really couldn't have asked for a better big brother. He is always there when I need a shoulder to cry on and he is a lot of fun. Speaking of fun, we always have a blast. I mean, just look at us goofing around at Entertrainment Junction.
But really, one of our favorite things to do together is to play, especially videogames. When we were kids, we had a Sega Genesis and played a lot of Sonic the Hedgehog together. Now I realize that I always played as Miles "Tails" Prower because he is more of an inconsequential Player 2 character. That means that, when my character died it didn't slow down the gameplay. Player 1 could keep going as if nothing happened.
But I digress. Now, when we get together, we like to go to barcades and play all the old vintage gaming cabinets. So I wanted to design this tank top for his birthday to show him how much I love and appreciate him. If you have ever had a garment made to fit your body, you know the feeling. And apparently I must love this doof a lot because he gave me the wrong size so I wound up making the thing twice.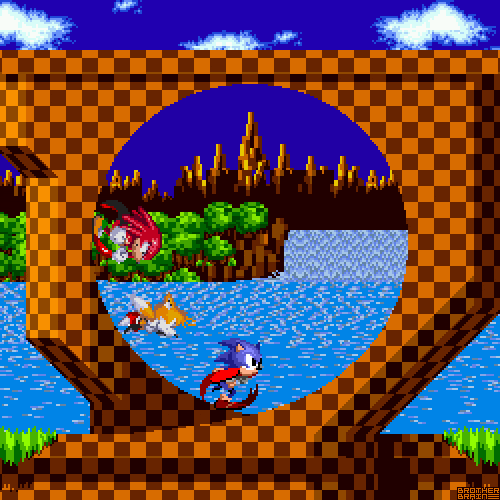 I really wanted the tank to give off that arcade vibe so I found some text similar to the games and used Stitchfiddle to make a chart. I do not like color working, so I knew I wanted to use texture to make the graphics. However, I wrote the pattern so anyone can use their favorite technique (colorwork, duplicate stitch, etc).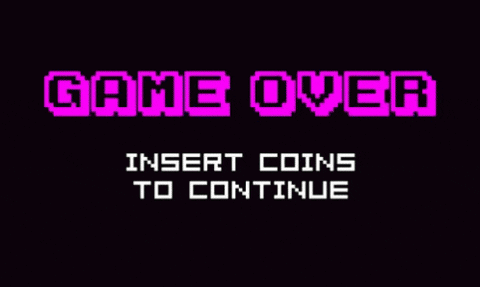 The sample came out great, and then I realized that it would never fit on smaller sizes. So I made 2 more charts so that everyone would be able to wear it. As a plus size maker, size inclusivity is important to me. Add a little math and a lot of tea and tears, and joy and the Barcade Tank really came to life. I say this about all of my designs, but I think it may be my favorite. It is my second knitting pattern (See the Swatch it Up KAL) and I hope you enjoy it as much as my brother does. Unfortunately, now Nico is jealous and I have to make another one for him (and myself).


Pattern Details


> Add this pattern to Ravelry HERE
> Purchase an ad-free, printable PDF HERE
About
This retro arcade tank is constructed bottom-up and in the round with zero ease. It is then split for the armholes. There is gentle front and back neckline shaping. The shoulders are then seamed.
Yarn
Knit Picks Dishie
1-2 750g cone in Silver (550 - 900 yds)
Needles
US #7, 4.5mm circulars
US #9, 5.5mm circulars
Other Materials
Blunt tapestry needle
Scissors
Finished size
S - 5X
Testers


Check out some of the versions that my pattern testers made if you want some ideas about other colors or yarns you can use. They did an amazing job!
Copyright The Crafty MD, 2021 All Rights Reserved.
Feel free to make and sell items from this pattern in small quantities, but please give credit and link to my page. Do not sell, distribute, or reproduce the pattern or photos.